Ex-Manchester United skipper Gary Neville has revealed that Sir Alex Ferguson asked the squad about one signing and that was the transfer of Frenchman Louis Saha from fellow Premier League team Fulham in January 2004. Gary Neville provided more info on the events that ultimately led to the signing of Louis Saha at Manchester United while he was on Sky Sports recently. According to him, legendary manager Sir Alex Ferguson asked his players about the potential signing of Louis Saha and they were unanimously in agreement with the transfer of the French striker from Craven Cottage in London. This happened after Louis Saha had faced Manchester United in an FA Cup game in 2001. Manchester United didn't sign him until years later.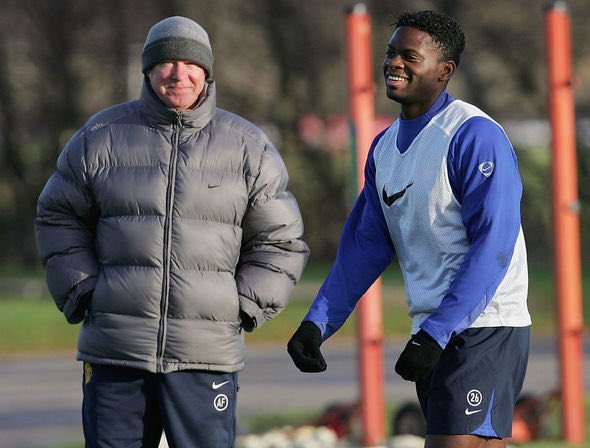 Louis Saha joined Manchester United during that period in a deal worth £13.8m. He had an impressive career at Fulham spanning over three years. He spent three-and-a-half years at Craven Cottage before he joined Ferguson and Neville at Old Trafford. Saha scored 13 goals in 21 games for Fulham before he signed for the Red Devils midway into the 2004/05 campaign.
The French attacker spent five seasons at Manchester United, netting 42 goals in 124 appearances for the Old Trafford outfit. Louis Saha battled several injury issues at Manchester United and he didn't play more than 25 games in the league in each of his five seasons at the Theatre of Dreams. He won several major trophies at Manchester United during his time with the club including the 2007/08 Champions League title. Louis Saha won two Premier League titles at Manchester United.