Ex-Manchester United striker Louis Saha has revealed the punishing training regime that Cristiano Ronaldo undertakes after every training session at the club. Louis Saha and Cristiano Ronaldo were teammates at Manchester United for some years. Louis Saha and Cristiano Ronaldo were together at Manchester United for five years between 2003 and 2008. In those years, Ronaldo left a big impression on Louis Saha. According to the Frenchman, no one could match the intensity of Cristiano Ronaldo amongst the players he played alongside at both club and country level. Louis Saha featured for Manchester United alongside club legends like Ryan Giggs, Paul Scholes and Roy Keane. At country level, he played with legends like Thierry Henry and Patrick Vieira. None of the aforementioned names could match the work ethic of Cristiano Ronaldo according to Louis Saha.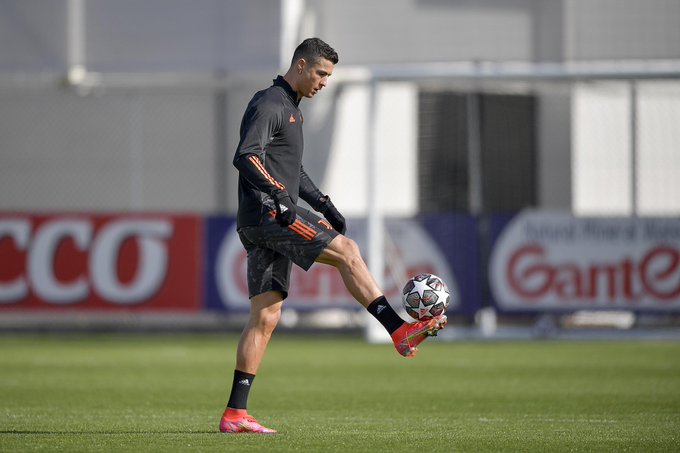 Louis Saha talked about
Juventus superstar Cristiano Ronaldo and his training regime in an exclusive interview
with The Athelticas he said that the player was almost unstoppable during his training regime. Louis Saha scored 42 goals in 124 games for the Red Devils and he could have had more if not for his injury woes. Louis Saha was highly thought of by legendary manager Sir Alex Ferguson, who was the Manchester United boss at the time of his career with the club. Saha left Manchester United to sign for Everton in 2008 and would later play for North London club Tottenham Hotspur. For Cristiano Ronaldo, the Portuguese international skipper left for Spain in the summer of 2009 in a deal said to be around £80m. He signed for
Real Madrid and went on to become the greatest goalscorer in the history of the club
. Ronaldo left Real Madrid to sign for Juventus three years ago after a successful spell at the Estadio Santiago Bernebeu.