Ex-Manchester United attacker Louis Saha has disclosed the only time that he cried during his playing career. The retired French national team player opened up on his low moment in a chat with the United Podcast. Louis Saha spoke to presenters Sam Homewood, David May and Helen Evans about his time at Old Trafford.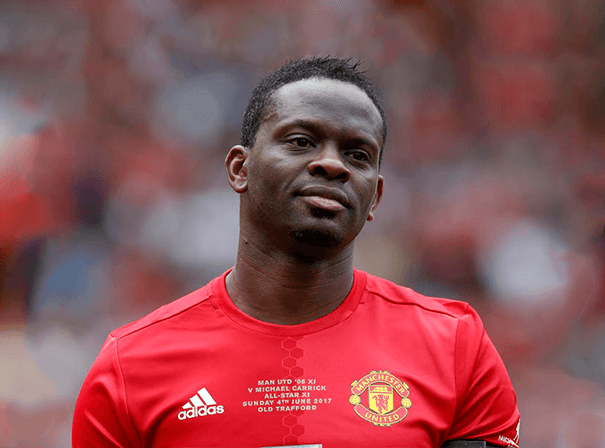 According to Louis Saha, he cried only once in his career and that was at Manchester United when he was forced out of the 2008 Champions League final in Moscow because of injury. Louis Saha had played in the final Premier League game of the 2007/08 campaign against Wigan Athletic and was on course to be in the Manchester United squad for the Champions League final until injury struck. According to him, the Champions League final is something special for any footballer and he had to miss it due to injury. Louis Saha said that his worst fears were realised when then manager Sir Alex Ferguson broke the news that he would be sitting out the Champions League final.
Without Louis Saha in that Champions League final with Chelsea
at the Luzhnicki Stadium, Moscow, Manchester United were able to win the trophy on offer by beating the Blues on penalties. Manchester United and Chelsea scored one goal apiece  in the first half of the game and that was how it stayed until penalty shootout decided the game at the end of extra time. Cristiano Ronaldo gave the Red Devils the lead before Frank Lampard equalised towards the half-time break.
Louis Sahahardly recovered from that setback till the end of his career. He was at Manchester United for four years between 2004 and 2008. The Frenchman didn't play another game for the club before Everton signed him in the summer of 2008 for an undisclosed fee.